Duck-heart stew cooked in a low temperature with duck fat
Duck fat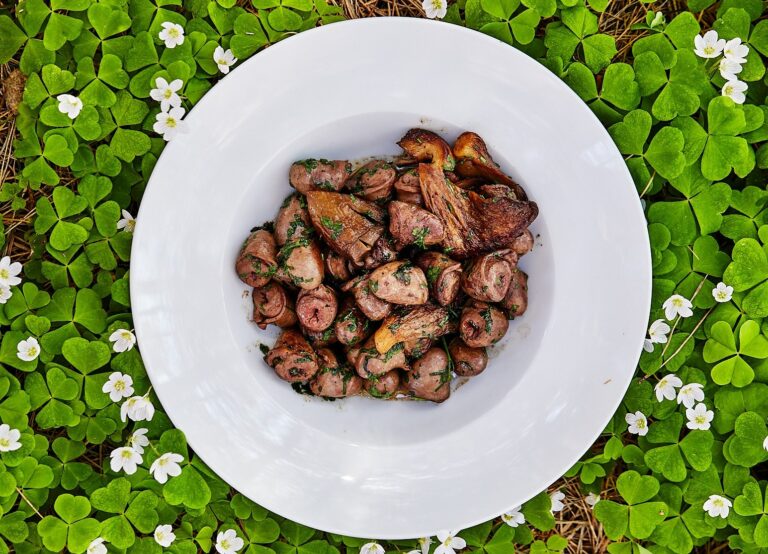 Ingredients
Duck lard
Duck hearts
Garlic
Thyme
Salt and pepper
Recipe
Preparation:
The cleaned duck hearts season with fresh garlic and thyme and  cook in a duck fat in 48 degrees for 4 hours.
After cooking, fry the hearts in a pan for 2 minutes, adding a pinch of salt and pepper.
That's all… and you will be delighted with the taste of it!
We also recommend other recipes