Beef entrecote, served with baked potatoes, green asparagus in butter emulsion with porcini mushrooms
Duck fat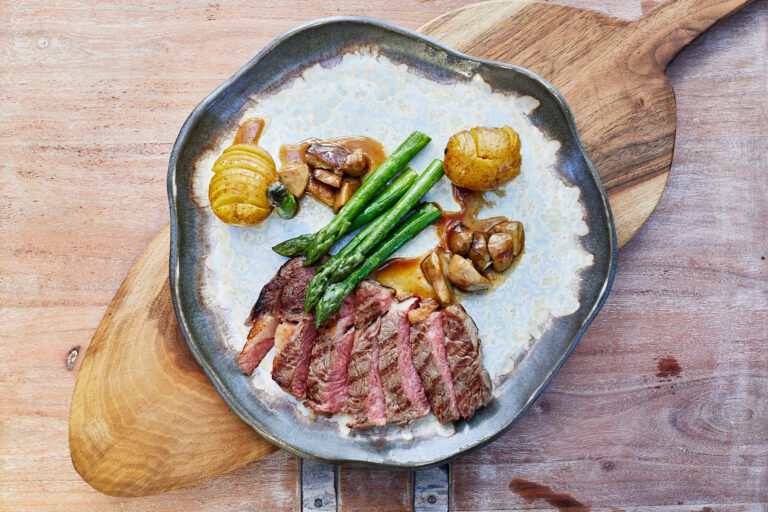 Ingredients
Beef Entrecote
Duck Lard
Green Potatoes
Asparagus, Butter
Porcini mushrooms
Parsley
Salt
Recipe
Preparation:
Boil the potatoes for no longer than 20 minutes. Drained potatoes should be baked in an oven preheated to 200 degrees for 30 minutes.
The steaks should be taken out from the refrigerator at least 30 minutes before grilling. The salted steaks grease with a duck lard.
Fry the porcini mushrooms with parsley and take out of the pan. Using the same pan, grill the steaks for about 2-3 minutes at both sides. After this time, take them out of the pan and put on a plate to chill.
Fry the asparagus in butter for a few minutes, so that they remain crunchy, then pour boiling water over it. Wait for the butter to form an emulsion and take the pan off the fire.
We also recommend other recipes