Beef burger served with tomato paste, lettuce, red onion rings and quilted cucumber
Goose fat
,
Duck fat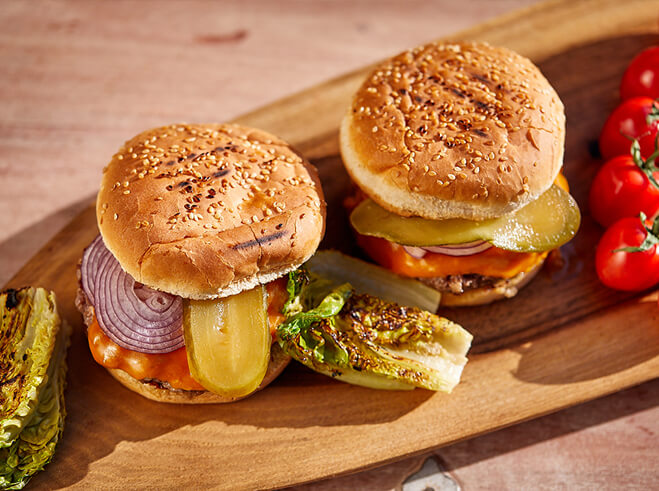 Ingredients
goose or duck fat
beef meat
burger bun
cheese
young cabbage
red onion
pickled cucumbers
piklowane ogórki
INGREDIENTS FOR TOMATO PASTE:
tomatoes
red onion
garlic
chilli pepper
red cherry vinegar
brown sugar
salt and pepper
Recipe
Preparation:
Form flat burgers from the meat, fry in goose or duck fat for approx. 4 minutes on each side. Finally, put a slice of cheese on top of each burger.
Prepare tomato paste, then put chopped lettuce on the heated frying pan. Peel the cheese and squeeze through the squeezer straight into the lettuce. Slice the onion, cucumbers and tomato.
Cut the rolls in half and bake for a while on the grill. Brush the bottom of the buns with the previously made tomato paste, put the lettuce, then the burger, cucumbers and onion rings. Cover with top buns.
We also recommend other recipes