Baked duck stilled with orange, reneta gray apple, onion and marjeranna, served with caramelized apple with rosemary and blood orange
Goose fat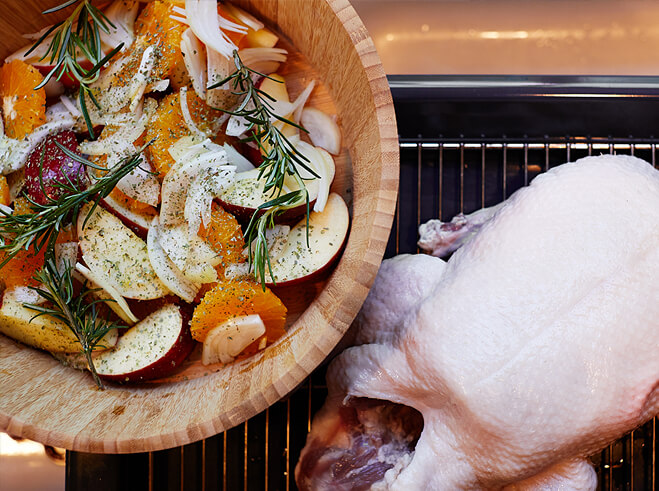 Ingredients
1 whole duck
Goose Fat
1 small orange (red flesh)
Apples (preferably gray reneta)
Onion
Marjoram
Rosemary
Sugar
Recipe
Preparation:
Prepare the duck by rubbing it with goose fat and seasoning with spices.
Bake the duck at 140 degrees for 2 hours, then increase the temperature to 180 degrees and bake it for 20 minutes.
Caramelize the apple, then add rosemary.
Peel the orange and cut it into slices.
Serve the roasted duck with caramelized apple and orange slices. You can decorate with a sprig of fresh rosemary.
We also recommend other recipes