Sous vide cooked salmon with duck fat
Duck fat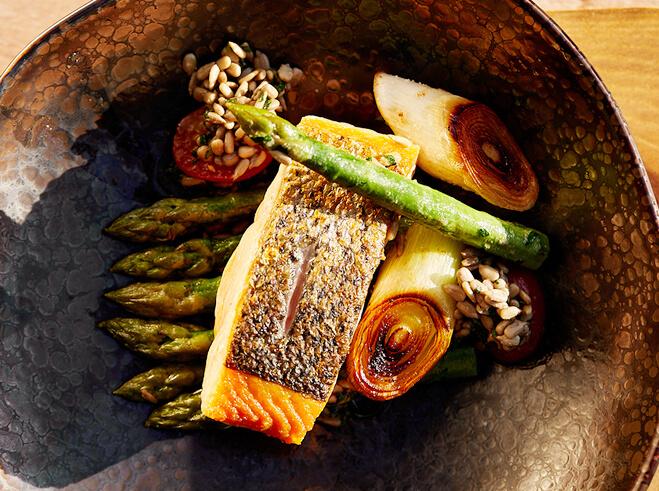 Ingredients
Salmon
Duck Fat
Salt and pepper
Fresh thyme
Leek
Garlic
Green asparagus
Sunflower seeds
Butter
Parsley
Recipe
Preparation:
Place the salmon in a plastic bag, add duck fat, salt, pepper and fresh thyme. Close it tightly and place it in a water bath.
Cook at 52 degrees for 8 minutes.
Prepare the roasted leek. Cook it with duck fat, fresh thyme, garlic and pepper at 88 degrees for 15 minutes. Then opal the leek on each side over the fire.
Cook the asparagus in a butter emulsion with sunflower seeds and parsley.
Arrange the salmon on the plate. Garnish the dish with asparagus and sunflower seeds. Enjoy your meal!
We also recommend other recipes