Goose breast fried from the skin on goose lard and baked in the oven, served with caramelized pear with anise and rosemary
Goose fat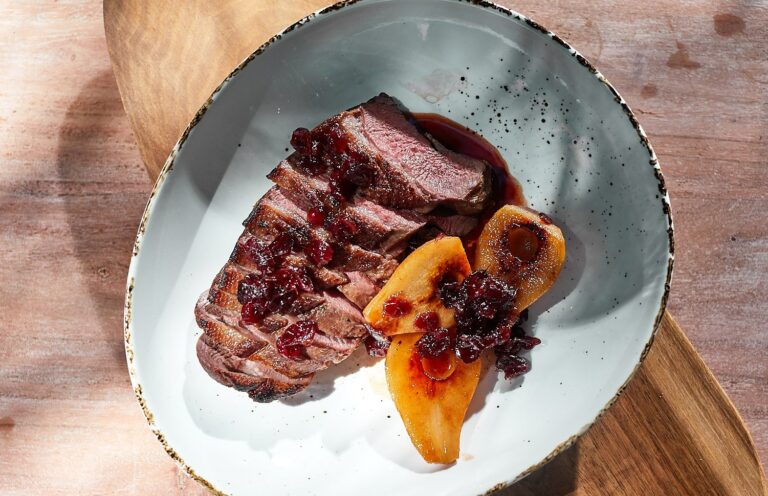 Ingredients
Goose breast
Goose lard
Pears
Sugar
Anise
Rosemary
White wine
Red wine (Porto)
Dried cranberries
Recipe
Preparation:
Prepare the goose breast. Fry it in goose lard.
Bake it in an oven at 160 degrees for 15 minutes.
Skamamelize the pears in a pan with anise and rosemary. Then stew in white wine.
Boil the cranberries dried in red wine over low heat.
Serve the breast on a plate, arrange around the pear and pour over the cranberry and wine sauce. Enjoy your meal!
We also recommend other recipes