Chicken breast with bone and skin, cooked at low temperature with duck fat, thyme, garlic, salt and pepper, served with burned leek, grapes and mushrooms
Duck fat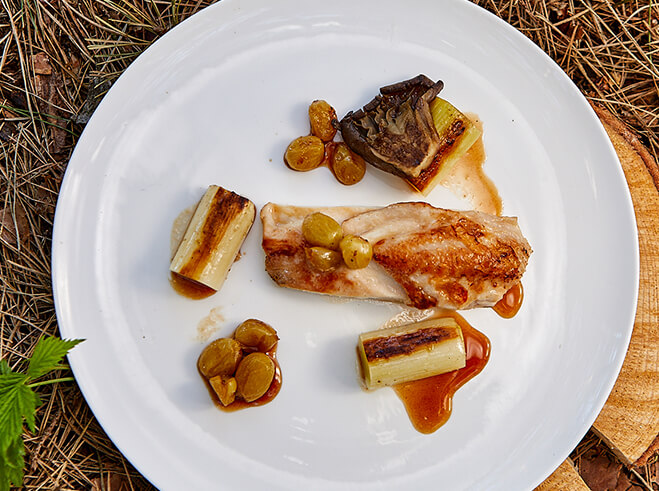 Ingredients
Chicken breast with bone and skin
Duck lard
Thyme
Garlic
Salt and pepper
Leek
Grapes
Oyster mushroom
Recipe
Preparation:
Prepare the breast.
Cook it with duck fat, thyme, garlic, salt and pepper at 58 degrees for 2 hours.
Then fry the breast from the skin side.
Prepare the caramelized grapes in the pan.
Fry the oyster mushroom and leek in a pan.
Serve the breast accompanied by grapes leeks, oyster mushroom.. Pour the grape sauce over it. Enjoy your meal!
We also recommend other recipes